In one weeks time I will be getting on a plane for some much needed family vacation time! The husband probably needs it more than I do...but I am happy to go along for the ride. We definitely need some family time and a small break from this cold weather. Relaxation, pool time, mini adventures, etc. I can't wait!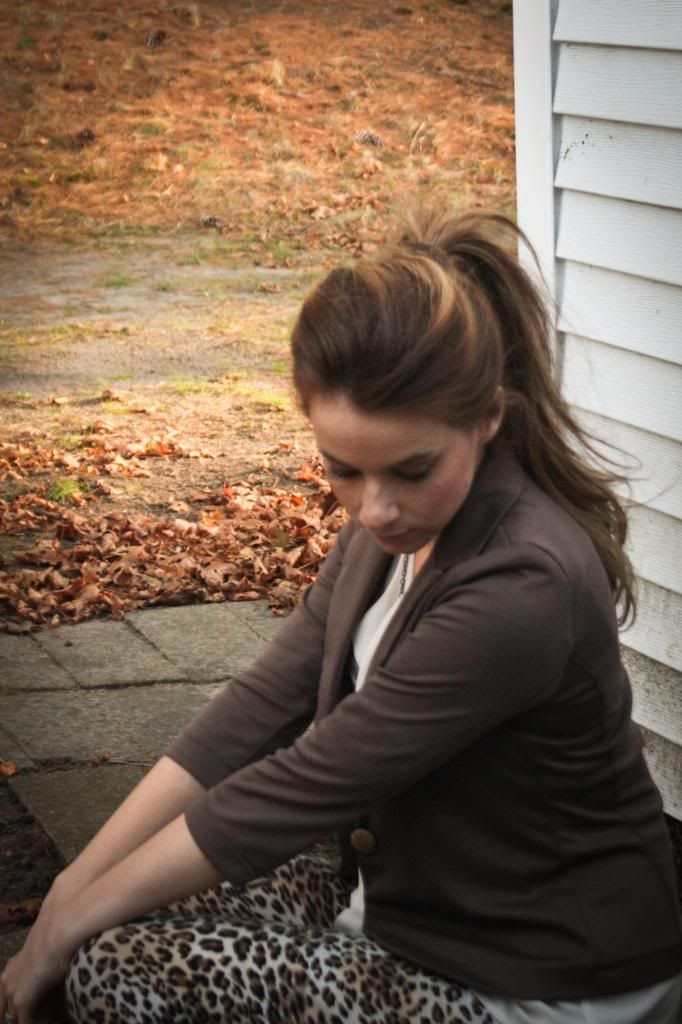 Blazer: Stylesforless, Blouse: Stylesforless, Leggings: Older, Boots: Forever21
Of course the nightmares have started already though. I don't know why I get such anxiety over traveling. It's mainly anxiety of being unprepared and late for a flight. Such weirdness goes on in my brain I swear! I just laugh at myself sometimes.
So I've been brainstorming on a cool, fun fashion challenge to do. I've heard of 30 for 30 from
Thedaybookblog.com
. I think I might want to tweak it in some way to make it a bit different. It's all about remixing clothes in your closet. People don't really have the money to shop these days. That will be coming soon then.